In today's wrestling I think that we are missing a truly dark character. That crazy guy that we are all scared of to a certain extent. Not in the Goldberg kind of way but more like the Cactus Jack or old school Undertaker. The master of this was Jake the Snake Roberts. When you talk about creative geniuses in the wrestling business his name has to be on the list. Jake delivered that demented and tortured soul that fans could buy into whether he was a face or heel.
Jake Roberts Promo
I feel like today's business doesn't have this kind of star. We all know wrestling is a work but Jake allowed you to forget that it was not real. Whether it was his issues with the Undertaker, Macho Man or Rick Rude he would allow you to get invested his stories.
There have been other dark characters over time in professional wrestling so I figured I would share some of mine.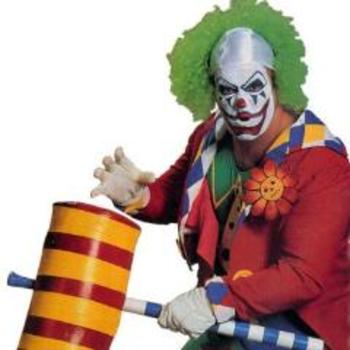 There have a been a few incarnations of Doink The Clown but none was better than the original portrayed by Matt Osborne from 1992-1995 in the WWF. The technically sound and tortured clown was an icon of early 1990's wrestling.
Also during the mid 1990's we were introduced to Golddust. The son of the American Dream Dusty Rhodes found his alter ego and was one of the darker characters. Pushing the boundaries of what was acceptable in pro wrestling.