Recently Kurt Angle has announced his quest to participate in the 2012 Olympics in Freestyle Wrestling. The 1996 Gold Medalist has decided to make his return to mat at age 43. It would be a great story for one of the greatest amateur wrestlers of all time if can complete this feat. Here is the problem, Kurt has not been an active wrestler since his Olympic time almost 15 years ago. He has been busy with his non stop professional wrestling career. His passion to be the best in pro wrestling has taken a tremendous toll on his body. Unlike others I am not saying that Kurt will not make it because if anybody can do this he can. In his own words he won the gold medal with "a broken freakin neck".
1.
Age
- Father time has gotten all athletes at some point. To be fair though there have been a few Olympic athletes to have decent showings in their 40's.
2.
The training
- Kurt's career has a professional wrestler leaves little time to train for Freestyle wrestling. He will be competing against full time wrestlers who are living and breathing the sport on a daily basis. His holds and counters will not be as sharp. In these matches your opponent is not working with you but against and will not give you breathing time.
3.
Drug Policy
- Kurt has had a very public issue with substance abuse. By his own admission he had an issue with pain killers when he left the WWE. Angle also had a DUI arrest in 2007 and was arrested in 2009 where allegedly HGH was found in his car. That will not go over well with the Olympics very strict testing and drug guidelines.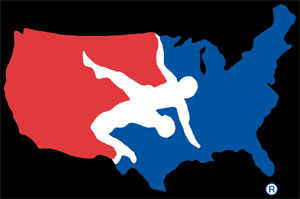 Regardless of how it works out I wish Kurt the best of luck and hopefully his quest will bring some positive attention to USA Wrestling.