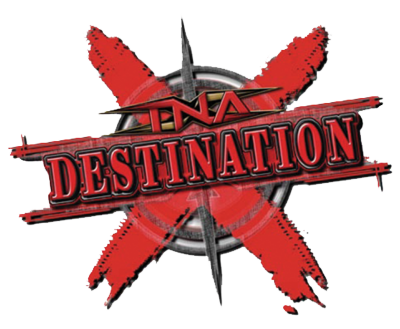 Overall this a decent pay per view. It was some moments of awesome mixed with some moments of "WTF". Its a hard sell to have a PPV that does not expand on any of your story lines or that has your fans emotional investment. You saw a Pay Per View full of guys that you will not see on television on a regular basis. Overall I give it a C + grade.




Kazarian defeated Samoa Joe
The show opens up with Kazarian vs Samoa Joe. A good match to start the show and get the blood flowing. These two did not disappoint and had a pretty fast paced, back and forth match. Kazarian ended up defeating Joe. Do not effect this will have in the Bound 4 Glory series



Douglas Williams defeated Mark Haskins

This match was okay but like most of this pay per view there was nothing to latch on too.





Eric Young and Shark Boy defeated Generation Me

Nothing really to talk about here. Generation Me was released from TNA after the match.





Alex Shelley won The Ultimate X Match

This a pretty fast past match that lived up to the hype. It consisted of Amazing Red, Robbie E, Alex Shelly and Shannon Moore. These were 4 competitors that you don't see much of on TNA television but they still put on a good match. Alex was joined by his injured tag team partner Chris Sabin to celebrate.




Rob Van Dam defeated Jerry Lynn



This had to be the match of the night. Van Dam and Lynn put on an awesome show and had the crowd hooked. Van Dam ends up winning with a 5 star frog splash.




Austin Aries defeated Low Ki, Jack Evans and Zema Ion

With it being so hard to follow the previous match these 4 men did not disappoint. TNA should sign all of these gentlemen but the problem is that they will not use them.

X Title: Brian Kendrick defeated Abyss to win the title
This match sucked and pretty much pissed away the hard work of the previous 2 matches.


Main Event: AJ Styles defeated Christopher Daniels

What was supposed to be a classic was a dud.