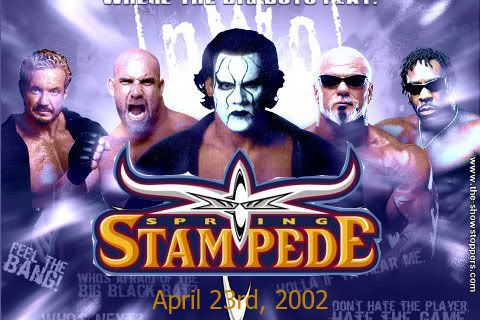 One common comparison I have seen from wrestling fans is the one of comparing the current TNA product to WCW. Now while there are some similarities these are two completely different companies working in different eras of wrestling.
At this point its down right unfair to TNA to compare them to a company that was around forever. Not mention the WCW had one major advantage over TNA in that WCW was owned by the same people who owned their television network. Not that I don't think that Spike TV is committed to wrestling because they have wanted to be in the business for a long time but its not like owning the company.
It also didn't hurt that Ted Turner was the long time owner of the promotion. I am not sure how Dixie Carter feels about competing with McMahon but its documented that Turner wanted to take it to Vince. I am also not sure how invested the Carter family is invested in TNA but Turner was not afraid to take a loss during WCW's lean years because his cable empire and ownership of two Atlanta sports teams could sustain the loss.
Now don't get me wrong I am not saying that Impact Wrestling can not get there but ask your these questions. How long does it take to build a Ric Flair? Where can you find a Dusty Rhodes? Does TNA have the next Sting on their roster?
These are some of the elements that you will need to become the next WCW and actually compete directly with the WWE. Its going to be hard and it is going to take some time and patience.
Latest Ring Time Podcast